2020 EMEA Online Semifinals
EMEA Regional Finalists
Every year, students create inspiring tech projects that tackle some of the world's biggest social, environmental, and health challenges. We're looking for the next big thing and we know students like you are going to make it. Imagine Cup, Microsoft's premier international competition for young developers, is your chance to show off your biggest, boldest solution.
Register now to receive the latest updates on the Imagine Cup and get notified when the 2021 season begins.
If you are looking for information on Imagine Cup Junior, please click here.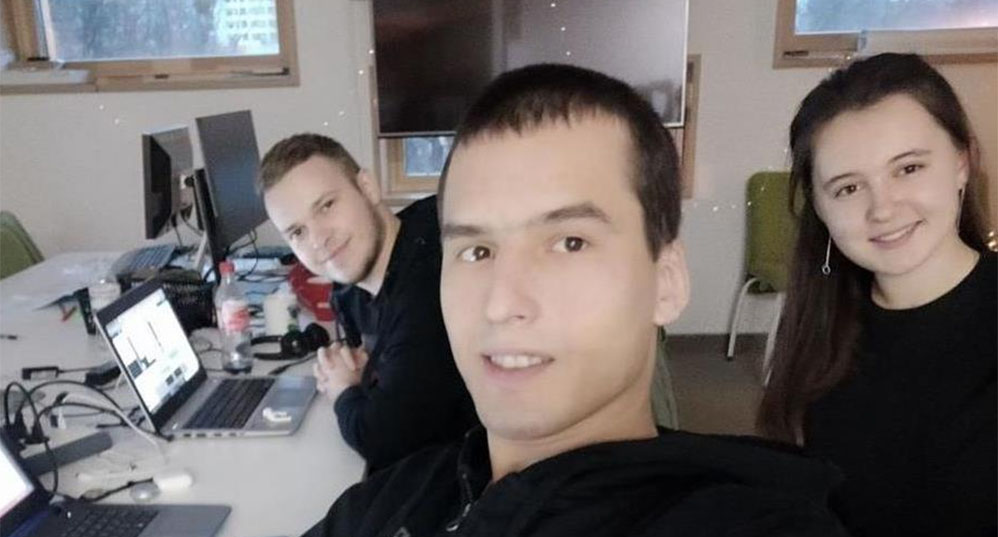 Ukraine
Allez: Allez helps coaches further train their athletes. Allez provides motivation through achievements and goals, performance metrics, and overall progress tracking. At the end of each training session, athletes are asked to evaluate their sessions. Evaluations are important to help express the athlete's feelings with their coach.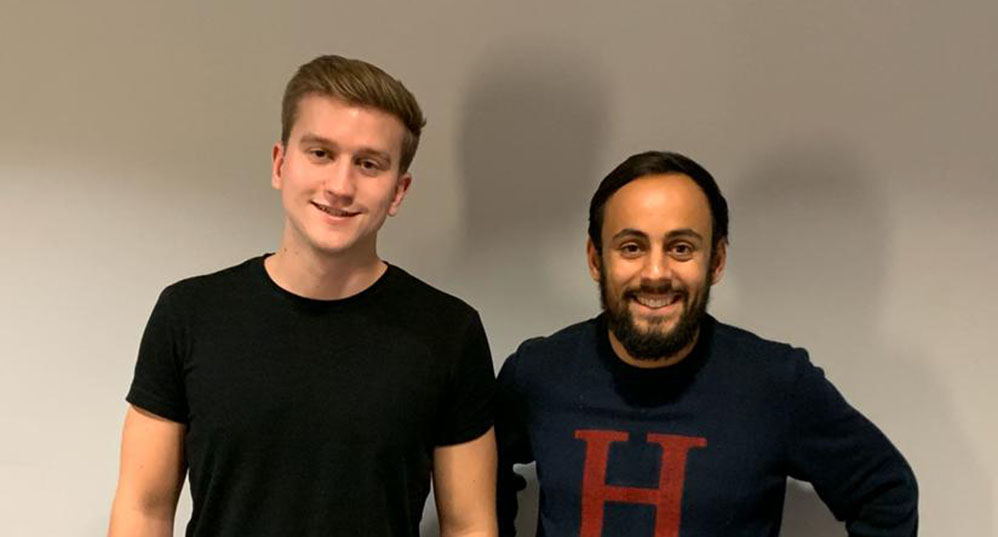 Sweden
ALOIS: ALOIS is a social bot designed to treat depression and free the user from negative thought patterns. ALOIS can determine the user's emotional state and assist in finding the cause of their depression.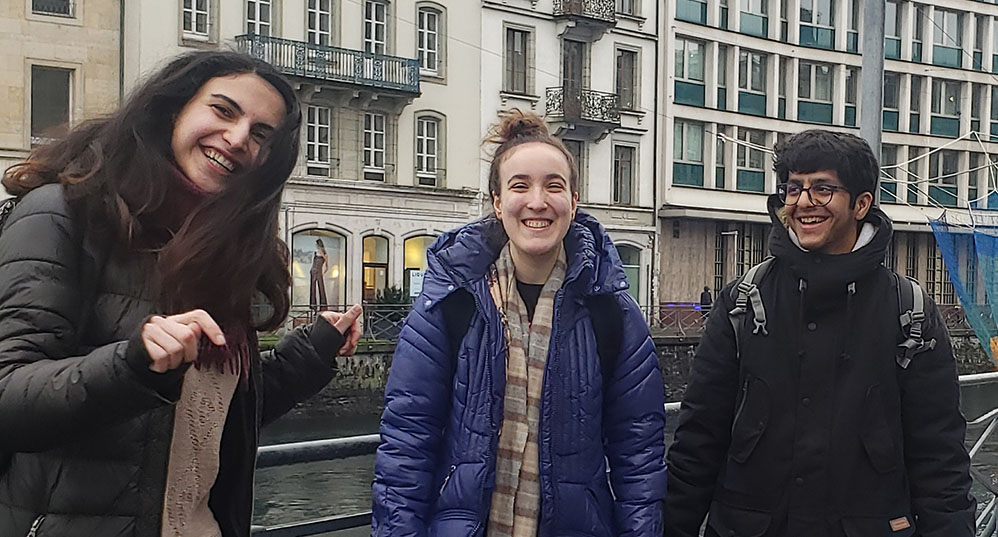 Switzerland
Casie: Casie uses emotion tracing to identify the level of understanding of any learning material. Lectures can be emotionally traced to identify which students may need help understanding the topic.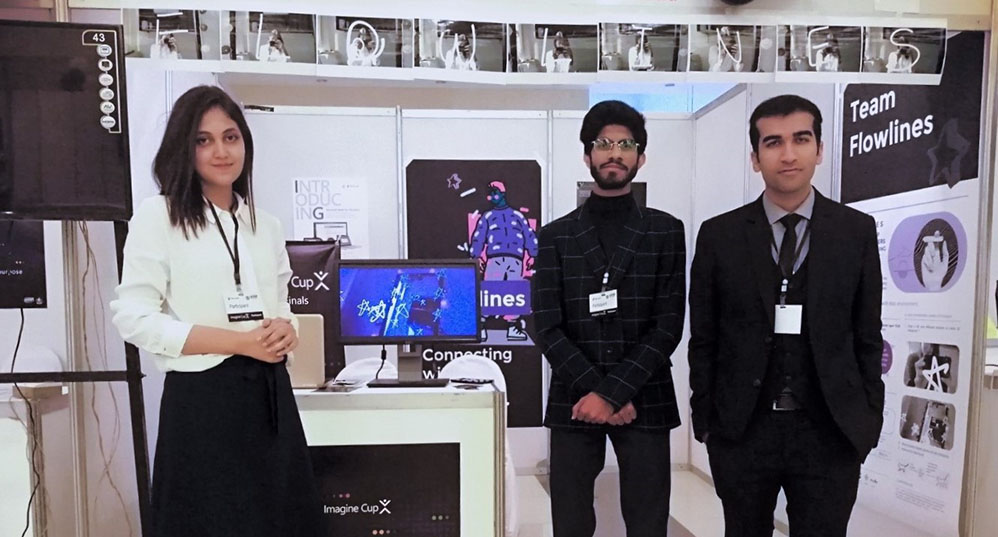 Pakistan
Flowlines: Flowlines is a social media experience that goes beyond the screen and strengthens your connection with the environment. Users draw an AR hologram called a 'Flow' and tether it to a place they cherish for others to explore. With every post, Flowlines provides you with a new place to discover.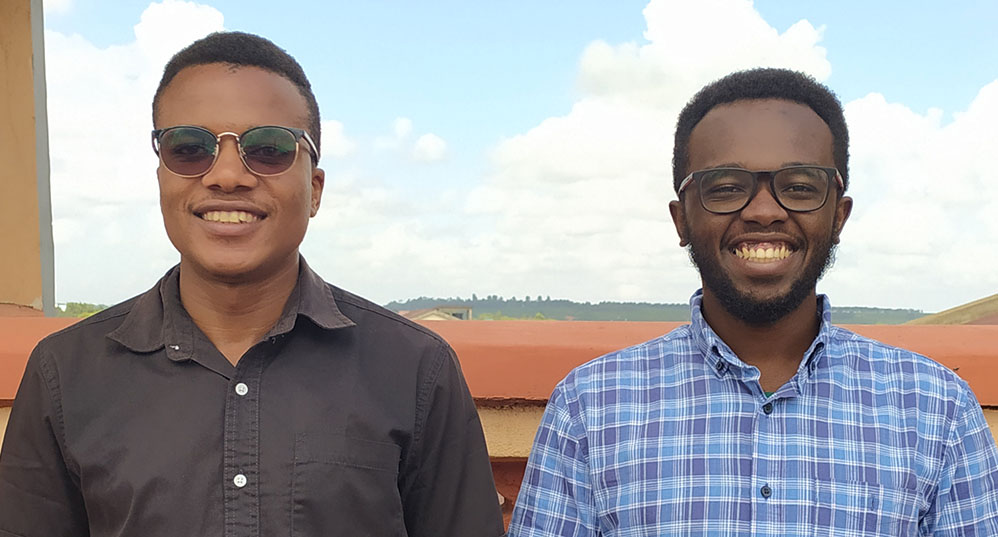 Kenya
WEEDING BOT: WEEDING BOT is an automated robot using artificial intelligence to identify and remove weeds from rows of crops.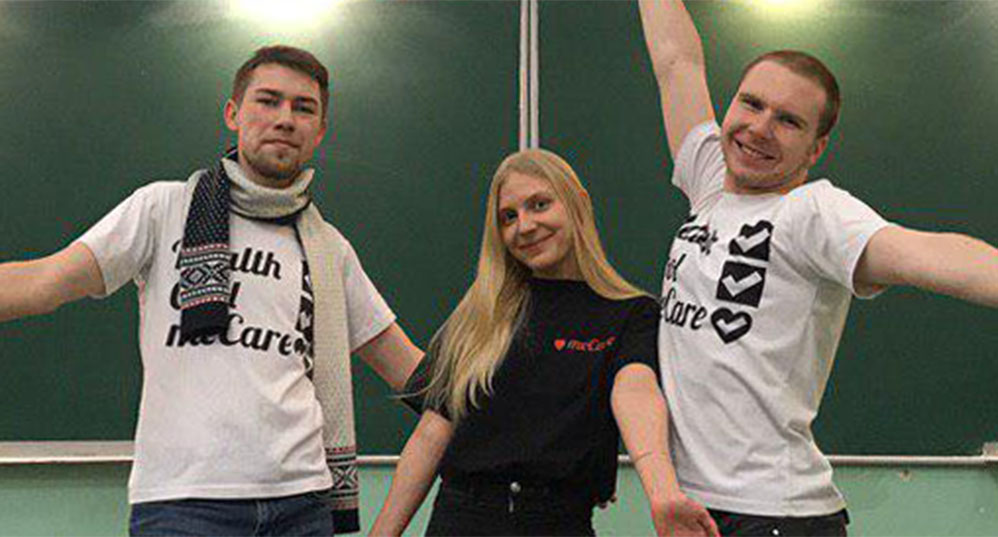 Russia
meCare: meCare is a hardware and software solution designed for doctors and home users to detect skin cancer. It can provide identification of the tumor and make recommendations for further action.
Poland
Monica: Monica is an assistant designed for visually impaired people. A camera is attached to the user's glasses and paired to a microcontroller and their phone. When the user has a request, they may do so through their voice without the need to physically access their phone or manage apps.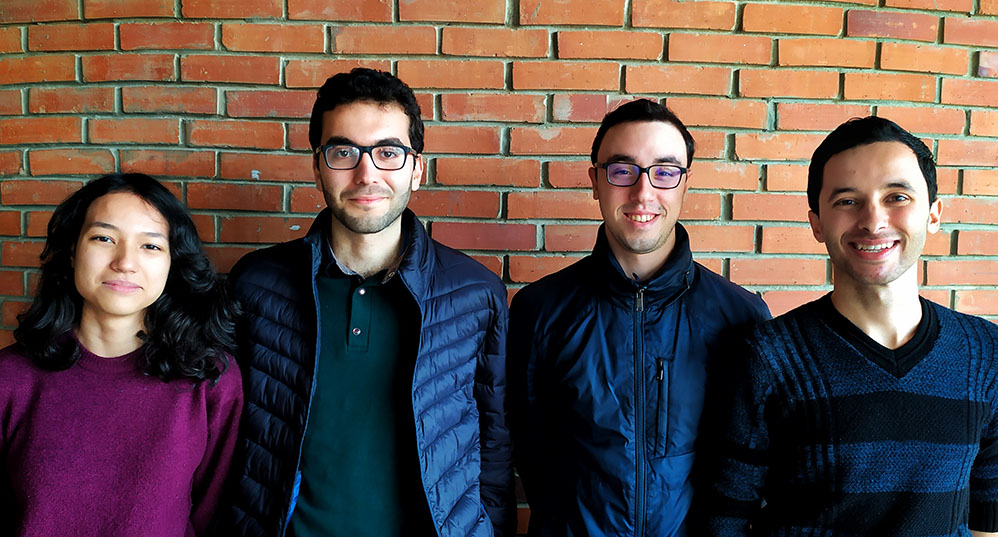 Tunisia
I-Remember: I-Remember is a mobile application designed for Alzheimer's patients and their caregivers. The patient interface includes task reminders, live facial recognition, labelled photos, emergency location and call assistance, as well as memory games to help evaluate and train the user's memory. The caregiver interface provides the same, but with supervisor features.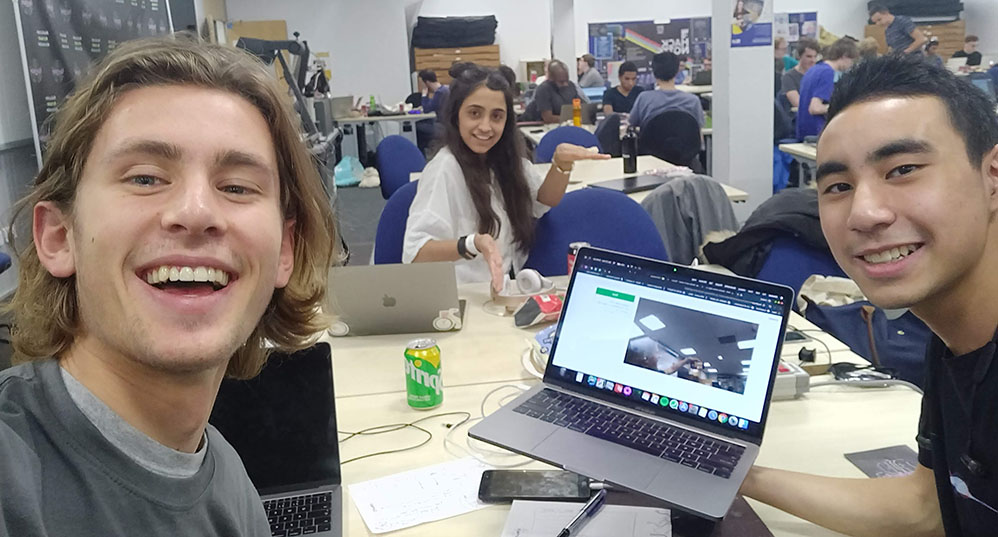 United Kingdom
Vhysio: Vhysio is a web application utilizing tensorflow.js, a cutting-edge browser-based Machine Learning library, to enable accessible physiotherapy for the visually impaired. Vhysio provides real-time feedback by speaking through exercises and responding to the user's posture.
Kenya
Wild Eye_KE: Wild Eye_KE brings technology to the wild by monitoring and tracking animal activities. Wild Eye_KE will notify authorities if animals move away from the wildlife protected areas in an effort to reduce poaching and human interaction.
Get inspired
Follow Microsoft Imagine Cup on social to stay up to date with the latest tools and offerings for student developers:
Regional Final Prizes
The teams that advance to the Regional Final will compete for the following:
The top two teams will win USD8,000 cash, Azure credits, a trip to Seattle, and a spot in the World Championship.
The three runner-up teams from each Regional Final win USD2,500 cash and Azure credits.
World Championship Prizing
The two top teams from the Regional Final will advance to the World Championship in Seattle (date to be announced) and compete for the grand prize of USD100,000 cash, USD50,000 Azure credits, and a mentoring session with Microsoft CEO Satya Nadella.
Important Dates
16 January
Regional Finalists selected
10 March
Regional Final - Virtual Event
19 May
World Championship
Judges
Marjolein Helder
Founder and CEO, Plant-e
As founder and CEO of Plant-e, Marjolein has been working on commercializing electricity production from living plants ever since her PhD research. Since founding, the company has grown to 10 people and has launched and commercialized several products. Marjolein is also a regular public speaker for a multitude of events, including TEDx, and she's active in different governance functions. She's part of the board of directors of a housing corporation as well as an international energy company, where she is valued for her entrepreneurial spirit and innovative thinking.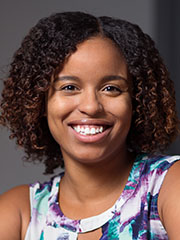 Meaghan Lewis
Senior Program Manager, Microsoft
Meaghan currently focuses on creating and delivering learning experiences centered around emerging technology for Microsoft Reactors worldwide. She has super powers in quality engineering, previously worked in the QA field for nearly a decade, has a passion for teaching lifelong learners, speaking at conferences, and delivering online courses.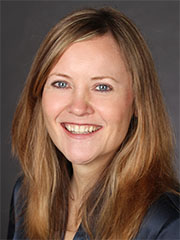 Jennifer Ritzinger
General Manager, Audience Evangelism, Microsoft
Jennifer leads a team responsible for Microsoft's technical events for IT Professionals and Developers, including leading the global strategy for student developer evangelism at Microsoft headquarters, helping to guide the world's students to learn valuable programming concepts and skills for their futures. She is also a co-host of the Women in Technology and Countdown Shows, showcasing stories of diversity in IT and behind the scenes of some of Microsoft's largest conferences.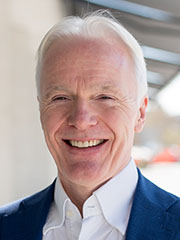 Michel van der Bel
President, Microsoft Europe, Middle-East and Africa
As President for Europe, Middle-East and Africa, Michel van der Bel leads Microsoft's business across the region, and is responsible for sales, marketing and operations across the Microsoft product and services portfolio. As Michel plays a lead role in accelerating Microsoft's own transformation into a company that empowers every individual and business to achieve more, he is also able to bring unique insights into cultural and technological transformation to the customers he works with. Michel is committed to empowering individuals and teams to creatively solve challenges and identify new opportunities.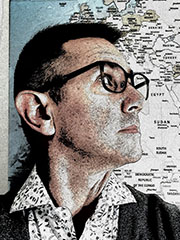 Joe Wilson
CEO, Risenu BV (RISE)
As CEO of Netherlands based company Risenu, Joe is focused on investing and ensuring startup companies succeed and give back while they profit. His experience from running startups to managing billion-dollar businesses on the world stage bring a unique view on both strategy and hardcore tactical results. Prior to Risenu, Joe was the Chief Marketing and Operations Officer for Microsoft Central and Eastern Europe, Worldwide General Manager of Microsoft's Developer Relations as well as Global Senior Director for Student Programs. Joe is also the veteran of 5 startups ranging from a repair service to interactive 3D platforms, HR tech, logistics and Martech companies across cloud, SaaS and on premise.
Resources
Get Azure for Students
Claim USD100 in Azure credit and 25+ services FREE so you can build your competitive skills.
Visit our Github
Try out one of our free Azure tutorials to start creating your project.
Watch the 2019 World Championship
See what last year's competitors created and find inspiration for your innovation.
---